BESTWALK Orthopedic Toe Corrector - Toe Separator
Regular price
$29.99 USD
Sale price
$18.95 USD
Unit price
per
Sale
Sold out
RELIEVE PAIN WITH THIS NATURAL AND COMFORTABLE ORTHOPEDIC FOOT SEPARATOR
The Bunion Hammer Toe Straightener is designed to help posture and helping with bunions. Designed by a podiatrist, the product is a high-quality device that can be adjusted manually or with screws.
Use the Bunions Hammer Toe Straightener to stretch and straighten toes impacted by bunions, separating them and aligning simultaneously.
If you stand for long periods or are elderly, this product is a perfect solution! It's adjustable and fits most feet. What are you waiting for? Get your therapeutic pieces today!
With its three-arch support design and padded layer, BESTWALK Orthopedic Toe Corrector can help evenly distribute pressure across your foot's arch, heel, and ball. It can also improve the subtalar joint mobility balance. In addition to these benefits, it has been known to fix knock-knee and bow legs and relieve pain with flat feet, plantar fasciitis, and poor walking posture.
Get Your Toes Back Feeling Great!
When hammertoes and bunions appear, it can be a painful experience. Of course, the more you ignore these conditions, the worse they will become.
"I bought my mum this Silicone Care bunion corrector, and she said it's one of the best things I've ever done." - Victoria.
Why do bunions need attention?
You're not alone!
A hallux valgus (bunion) is a common foot problem that can affect as many as 1 in 3 women.

Bunions are awful, painful swollen bumps on the side of your foot. Every step shakes you with pain from your feet up to your whole body. They can be crippling things that you wish would just go away.

With high-quality leather and innovative support, BESTWALK ensures you can get back into your favorite shoes fast and without pain.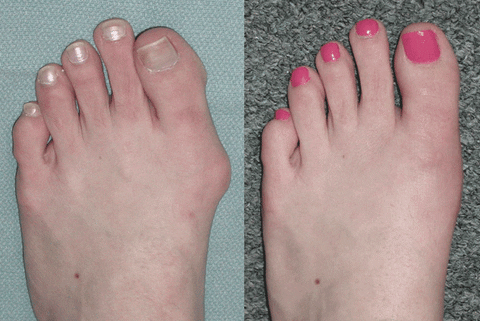 Can BESTWALK work?
BESTWALK can help with your foot problems cost-effectively and easily. Our shoes gently realign toes to their natural position, reducing pain.
It can be worn as an insert in any shoe easily and comfortably.

✔️

Natural way 
Address Foot Pain


Extended wear brace can be worn with socks and many shoe styles
Benefits of BESTWALK Bunion Corrector

 

 
 COMFORTABLE & EASY TO USE - This product is comfortable and easy to use. Put the sleeve on your foot and wear it under your shoes like socks. The strap will work to prevent soreness from rubbing and hold your toes unbent so that you can walk comfortably no matter what time of day.
 HIGH QUALITY - Soft, odorless, high-quality materials are comfortable to wear. The textile shells provide the correct and consistent location of gel pads on hotspots for those aiming for a pain-free life. These insoles fit most shoe sizes and are perfect for women and men!
 PAIN RELIEF - BESTWALK is an orthopedic shoe with gel cushion inserts (bunion pads) to protect the big toe and pinky joints from abrasions, irritation, and inflammation. These inserts are made of non-latex material and can bruise at the corners.
 EFFECTIVE -  
Big toe spacer has been an effective treatment for 90% of bunion sufferers. For the bump that's already formed, wearing this sleeve will reduce the soreness from rubbing, prevent blistering and corn, and allow the skin to heal.
Bunion Help!
Can you see a bunion or a hammertoe developing on your foot?

 

Reacting as soon as possible is essential if you can see a bunion or hammertoe on your foot. You could end up feeling more and more pain, which could cause severe health issues in the rest of your body.
You can't wear the shoes you want because of your feet' conditions?

 

Your favorite shoes may make your feet feel relieved, but they can be hard to wear. If you have a foot condition, it isn't easy to find shoes that are comfortable enough.
Are your toes getting more and more misaligned?

 

This can lead to many foot pain issues and affect the entire body. The common causes for this are developing during childhood or as an adult.
Did you try several solutions without any result?

 

Not all solutions are as efficient as surgery, so shots or even steroids. They may provide short-term relief but not address the root cause. The best solution is a quick appointment with your doctor.
It's time to act ...
This is because your diaphragm and muscles will not get used to the pressure initially, but they'll be more manageable.
The first few days will be uncomfortable as you adapt to the new pressure on your bunions. Once they feel more natural, you can wear them all day until they have corrected your bunions.

Features:
Improves Toe Posture
Washable & Reusable
Soft, Durable, Scalable
Fits all size
Packaging Includes
1 x BESTWALK Orthopedic Toe Corrector (Each order comes in 2 pcs or 1 Pair)
Click 'BUY IT NOW!' to get yours today!
USA based:  We are based in the USA



(this product ships from our USA warehouses and arrives 3-5 business days)